History
---
Mana Wynwood is a 30-acre multi-use campus in Miami's Wynwood neighborhood.
Part of the Culture division of the parent company, Mana Common, Mana Wynwood is the physical manifestation of Moishe Mana's vision for Wynwood as Miami's permanent Arts & Entertainment district.
Wynwood Neighborhood
Beginning in Miami's boom period in the 1920s, Wynwood became a Garment District containing clothing manufacturers and retailers. By 1980, this area was the third largest Garment District in the United States, and many innovators in fashion and the arts called Wynwood home.
Children at Roberto Clemente Park are served federally bought lunches, 1983
The neighborhood has also had a small but dedicated residential community. After World War II, the descendents of early Miami settlers moved further out in the newly-formed suburbs, and the area began to attract a large number of immigrants, particularly from Puerto Rico. This Puerto Rican community was joined in subsequent years by Cubans, Haitians, Colombians, Dominicans, and other groups as Miami grew.
By the mid-2000s, urban development in Miami began to encroach on many neighborhoods, including Wynwood. In late 2009, Tony Goldman launched the Wynwood Walls project to coincide with Art Basel, as a small-scale experiment of outdoor public art that, he hoped, would set the tone for the neighborhood. He was soon joined by other visionaries with high hopes for the neighborhood.
Moishe Mana purchased the first portion of what would become Mana Wynwood in 2010, acquiring a planned free-trade zone complex that had been stalled in development. Since then, dozens of other properties have been added, resulting in the largest single land assemblage in Wynwood, encompassing the entire southwestern quadrant of the neighborhood.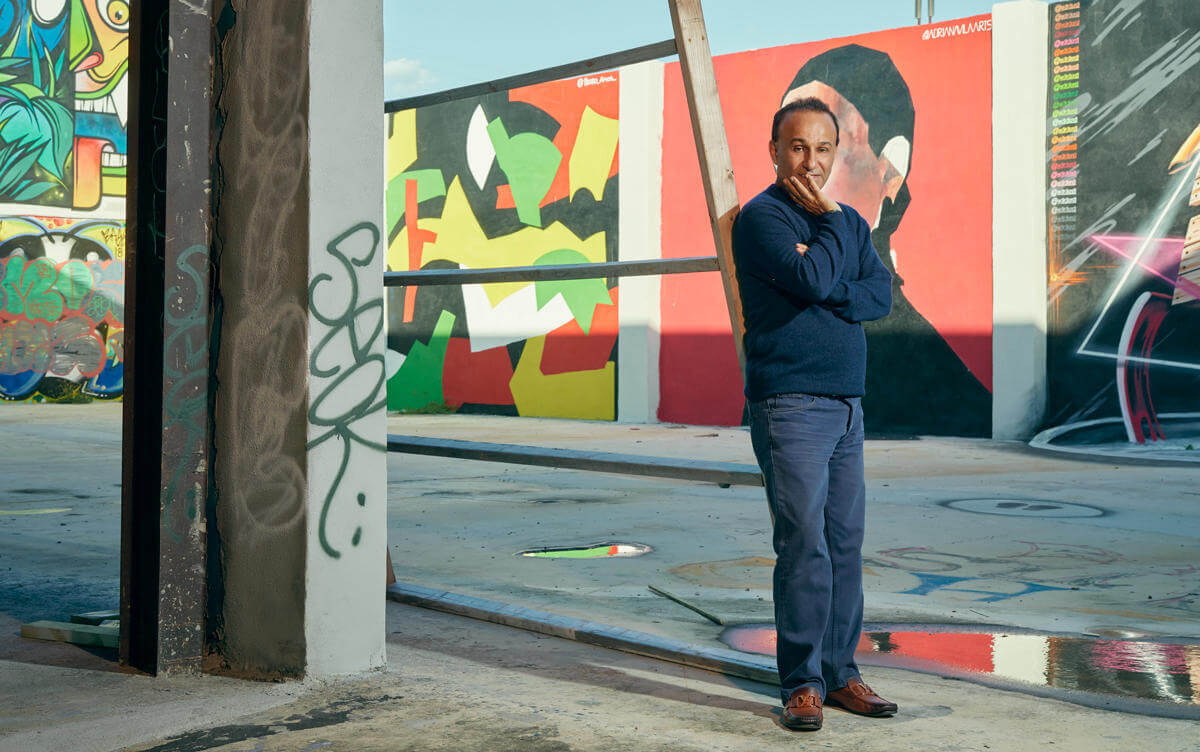 Moishe Mana at RC Cola Plant, 2019