10 Trend-Driven Brands to Shop at Mana Fashion's Pop-Up Bazaar
With over 80 participating vendors, we've highlighted ten ethically sourced and manufactured fashion brands that we highly recommend you check out.
Feb 27, 2023 · 4 Minute Read
---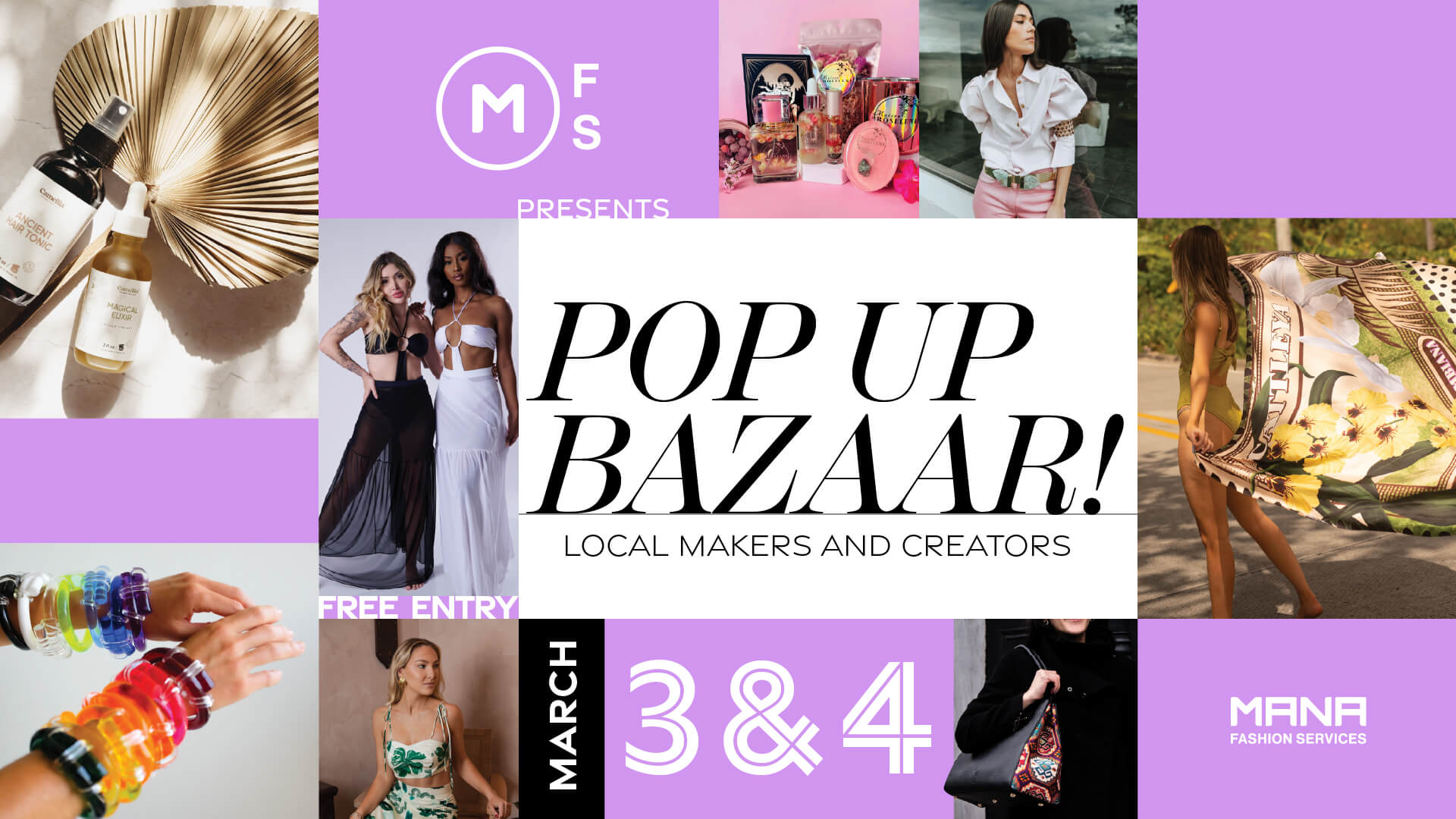 On March 3rd and 4th, Mana Fashion Services presents a two-day premier shopping experience that will showcase a selection of over 80 local small businesses and international brands that prioritize sustainable practices in their production and supply chain.
Fusing scale with curation, attendees will find an assortment of products including clothing, accessories, beauty, and home goods that not only look good but feel good as well.
Here are a few of our favorites that will reinvigorate your experience at Pop Up Bazaar.
Join us at Mana Wynwood this Friday and Saturday from 12-6pm to explore these brands (and many more!) at our second annual Pop-Up Bazaar. Attendance is free when you register in advance.
---