Mana Fashion Services Unites the Fashion Community at Second Pop-Up Bazaar
The 2-day event provided shoppers with a wide range of ethically-made clothing, accessories, and lifestyle products.
Mar 9, 2023 · 2 Minute Read
---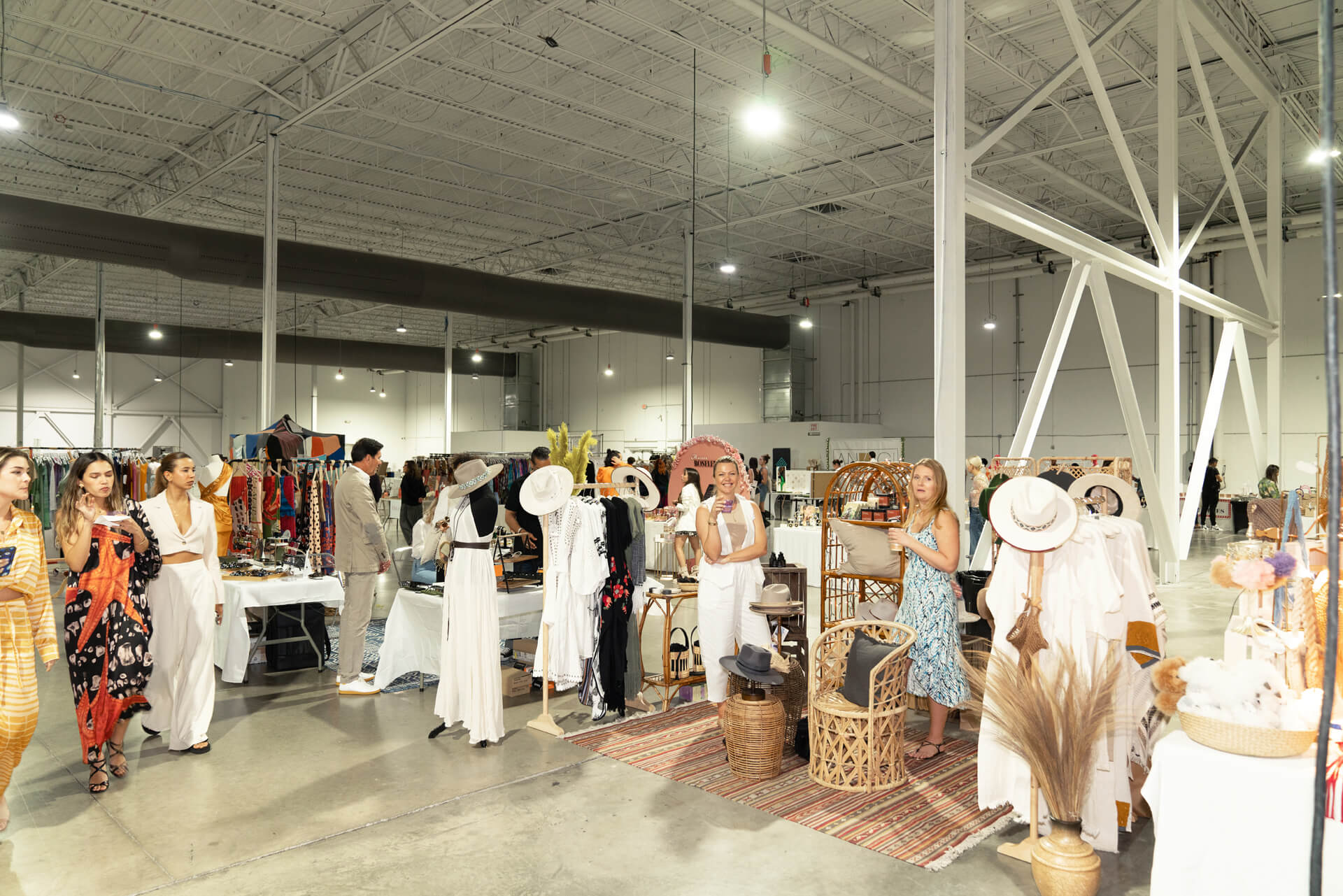 Mana Fashion Pop-Up Bazaar, Mana Wynwood Convention Center
On March 3rd and 4th, Mana Wynwood Convention Center opened its doors for the return of Mana Fashion's Pop-Up Bazaar, welcoming hundreds of fashion-conscious shoppers including celebrity influencers Isabela Grutman, Daniela Botero, Barbara Boller, Maria Valeria Urdaneta, Arlenis Sosa and more, all looking to support sustainable and ethical fashion brands.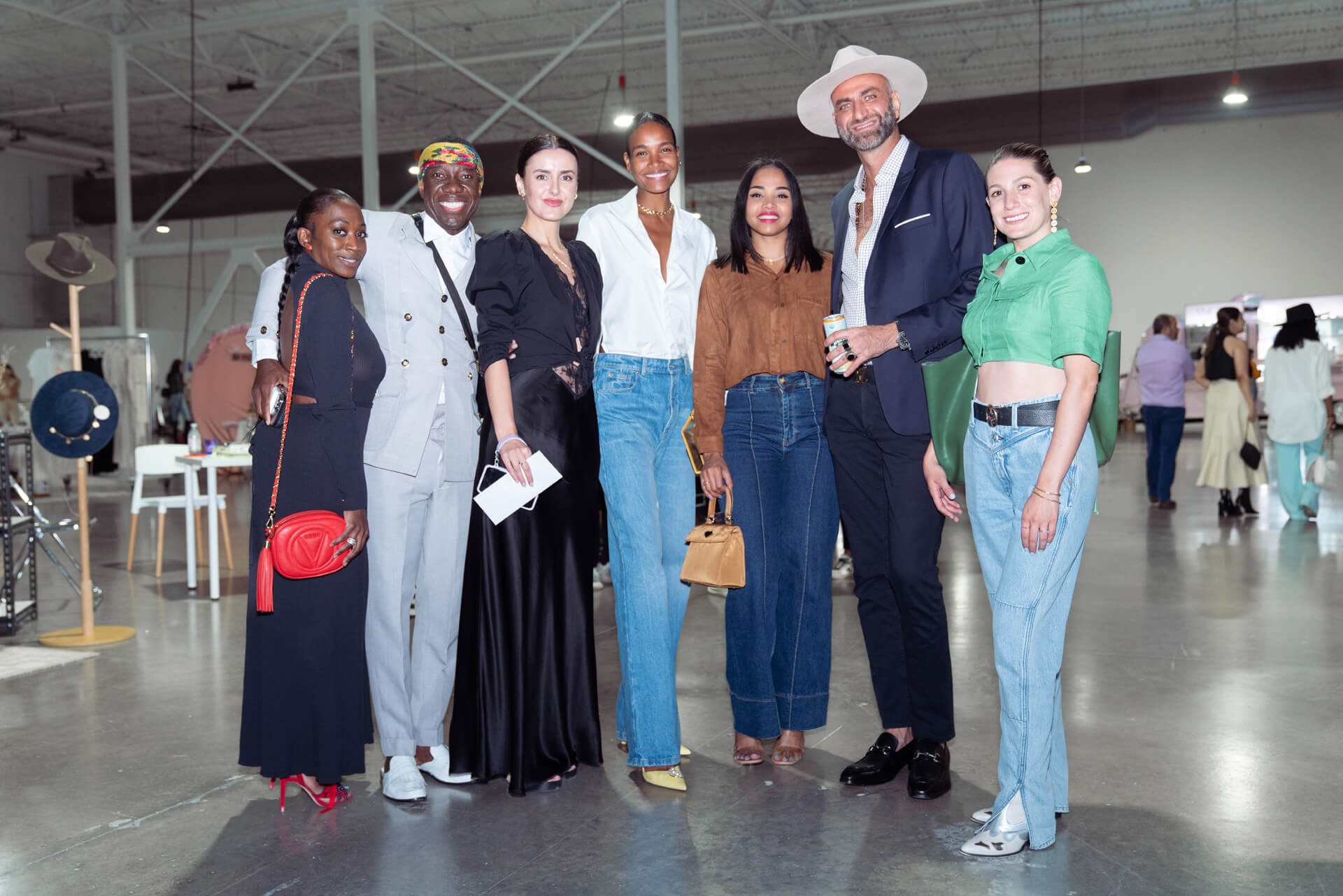 Pop-Up Bazaar was a unique shopping experience that showcased over 80 local fashion brands committed to sustainability, ethical production practices, and social responsibility. The eclectic range of products was available at various price points, making sustainable fashion accessible to everyone.
In addition to shopping, the Mana Fashion Services event featured Yoga and Meditation by Katerina Evolve, Arts and Crafts for Kids by Ft Colour, Shoe Donation Box by Sneaker Impact, a live performance by Cachita Gomez, and a discussion with leading experts on "Slow Fashion and Degrowth". Moderated by Co-Founder of Fashinnovation, Jordana Guimarães, attendees heard from Victoria Cooper, Founder and Creative Director of Capsool, Gabriella Smith, Founder and Creator of UpCycle Project, Carl Navarro, Founder of Spotlight Media Live, and Alison Bertin, Vice President of The Cobblers. The speakers provided an opportunity to learn more about the impact of fashion on the environment and society.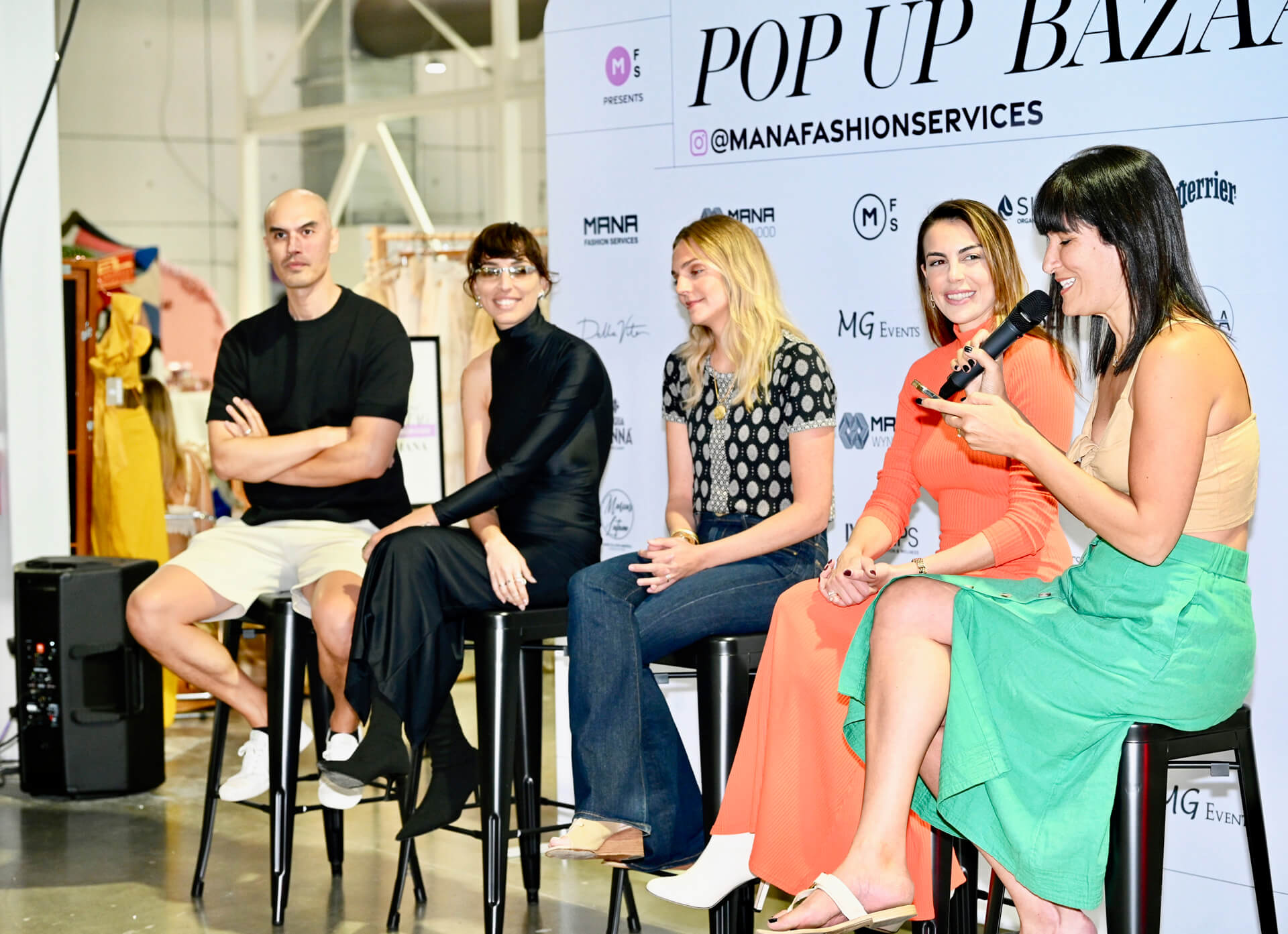 "Slow Fashion and Degrowth" panel, from left-right: Carl Navarro, Victoria Cooeper, Alison Bertin, Gabriella Smith, Jordana Guimarães
This event was made possible courtesy of MG Events, Della Vite Prosecco, Suja Juice, Odyssey Elixir, Perrier Water, FDLA, and Brands of LATAM.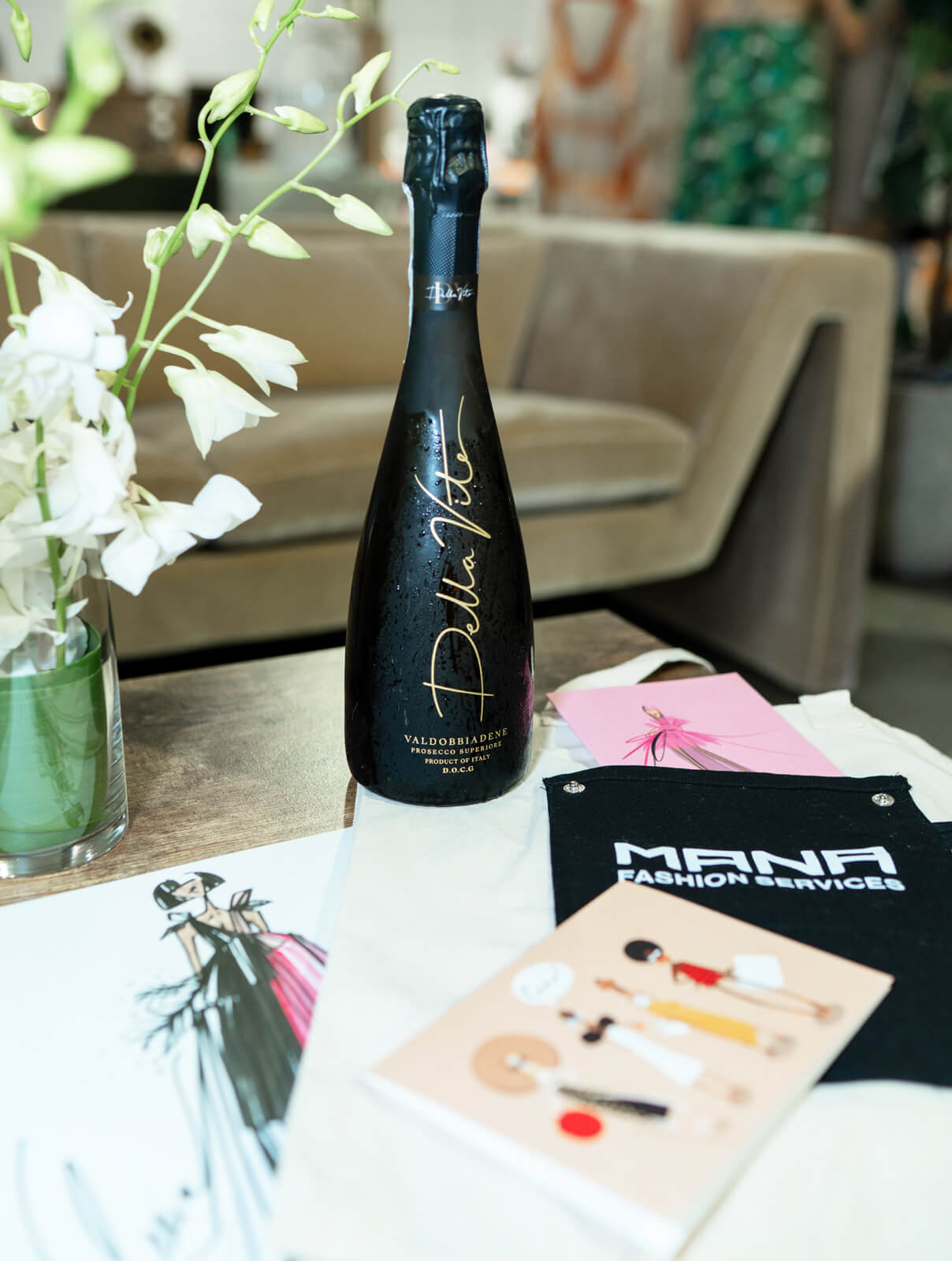 Prosecco provided by Della Vite
Interested in attending or participating in Mana Fashion Services' next event? Join the community to stay informed.
---