Moishe Mana Graces Miami Herald's Sunday Cover
The story gives readers an in-depth, inside look into the visionary's plans for revitalizing Miami's Flagler District.
Apr 25, 2022 · 2 Minute Read
---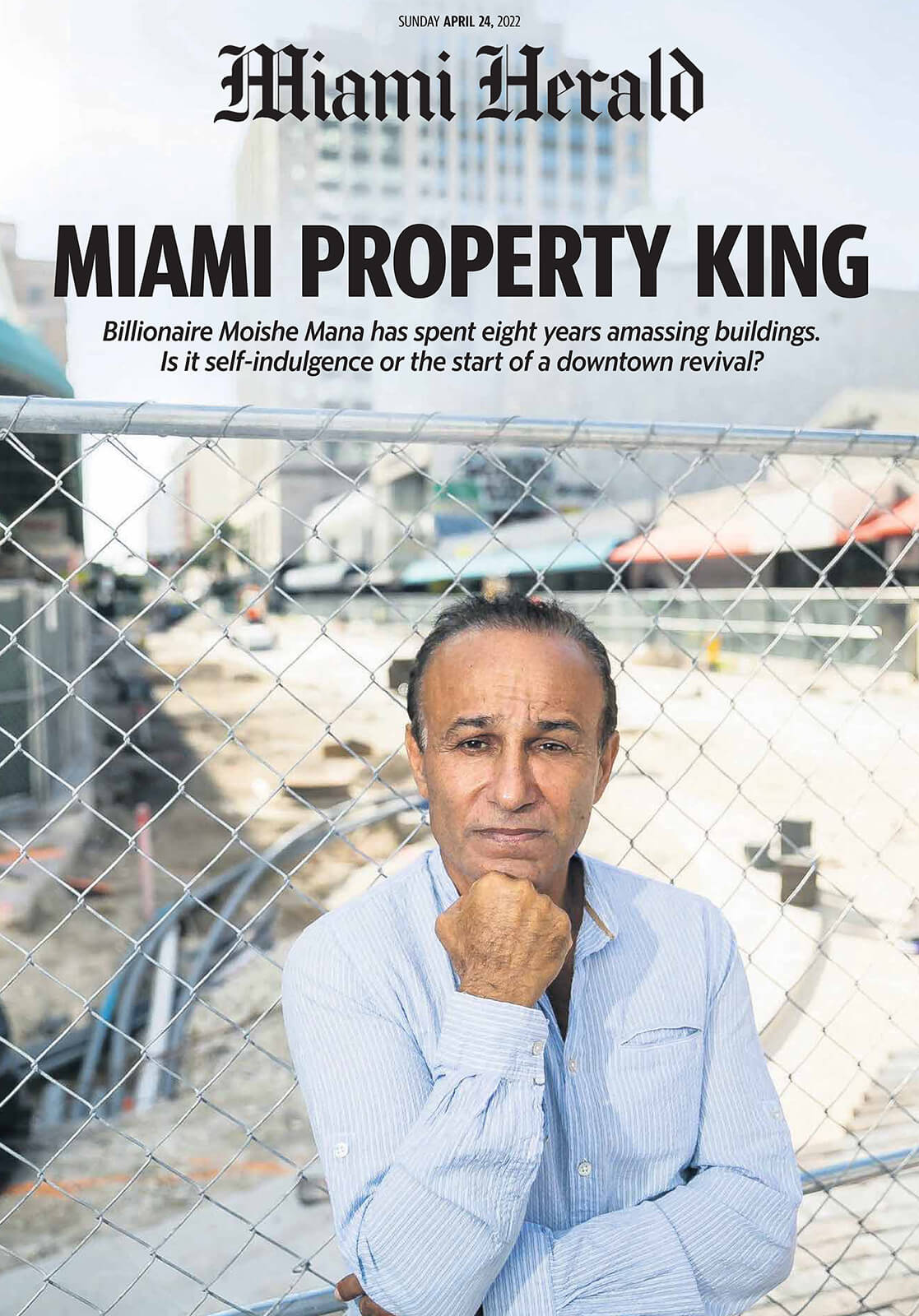 Moishe Mana, the CEO and Chairman of Mana Common, was the subject of choice for The Miami Herald's recent Sunday Edition cover story. The writers explored the goals of Mana's 10-year acquisition spree in key Miami neighborhoods and the broader implications on the city as a whole. Now, with the renovation of Flagler Street nearing completion, Downtown Miami's Flagler District is at the forefront of conversations on the city's future. The time was ripe for a more in-depth review of the Mana Common process and how Moishe Mana plans to fulfill his vision for Miami.
There has already been significant interest from investors and tech companies looking for office spaces in the Nikola Tesla Innovation Hub, one of Mana's largest projects to date. Plans also include a mural of Nikola Tesla, a waterfall, restaurant and bar. In addition, Mana is refining designs for several other buildings in the Flagler District and plans to not only use them for office spaces, but also fashion and photography studios, hip new bars, speakeasies, top-notch restaurants and social clubs, all part of his vision to bring together a long lasting community.
Mana's vision goes far beyond land ownership and construction. His approach places emphasis on the Mana Common venture, which aims to rehabilitate the main street and preserve downtown's history, authenticity and identity. "Hopeful that he will eventually hook investors into that broader communitarian vision."
There is a long, arduous road ahead to restructure and bring new life to the historic downtown area, and Mana has shown that the progression is at last well on its way.
It is in fact a massive project and a rewarding journey to witness the revitalization of one of the most renowned streets turn into what is planned to be the future technological hub of the nation.
Source: Andres Viglucci and Rebecca San Juan. (2022). 'Moishe Mana spent $500 million on Miami's Flagler Street. Can he make his vision reality?' Miami Herald. (24, April).
---