A Weekend to Remember at III Points 2022
The annual music and arts festival continues to cement itself as one of Miami's premier festivals.
Nov 4, 2022 · 3 Minute Read
---
Coming off a year plagued with humidity and rain, this year's iteration of III Points brought nothing but sunshine, cool weather, and unmatched energy to the city. Once again, Mana Wynwood Convention Center and RC Cola Plant transformed into a magical labyrinth for a weekend, as done so for the last eight years.
Walking through the neighborhood on the way to the festival, we couldn't help but notice a shift in the area. It was almost as if Wynwood became its original stomping grounds again… A time when all that existed was local musicians playing in no-name bars, and art flooded the streets.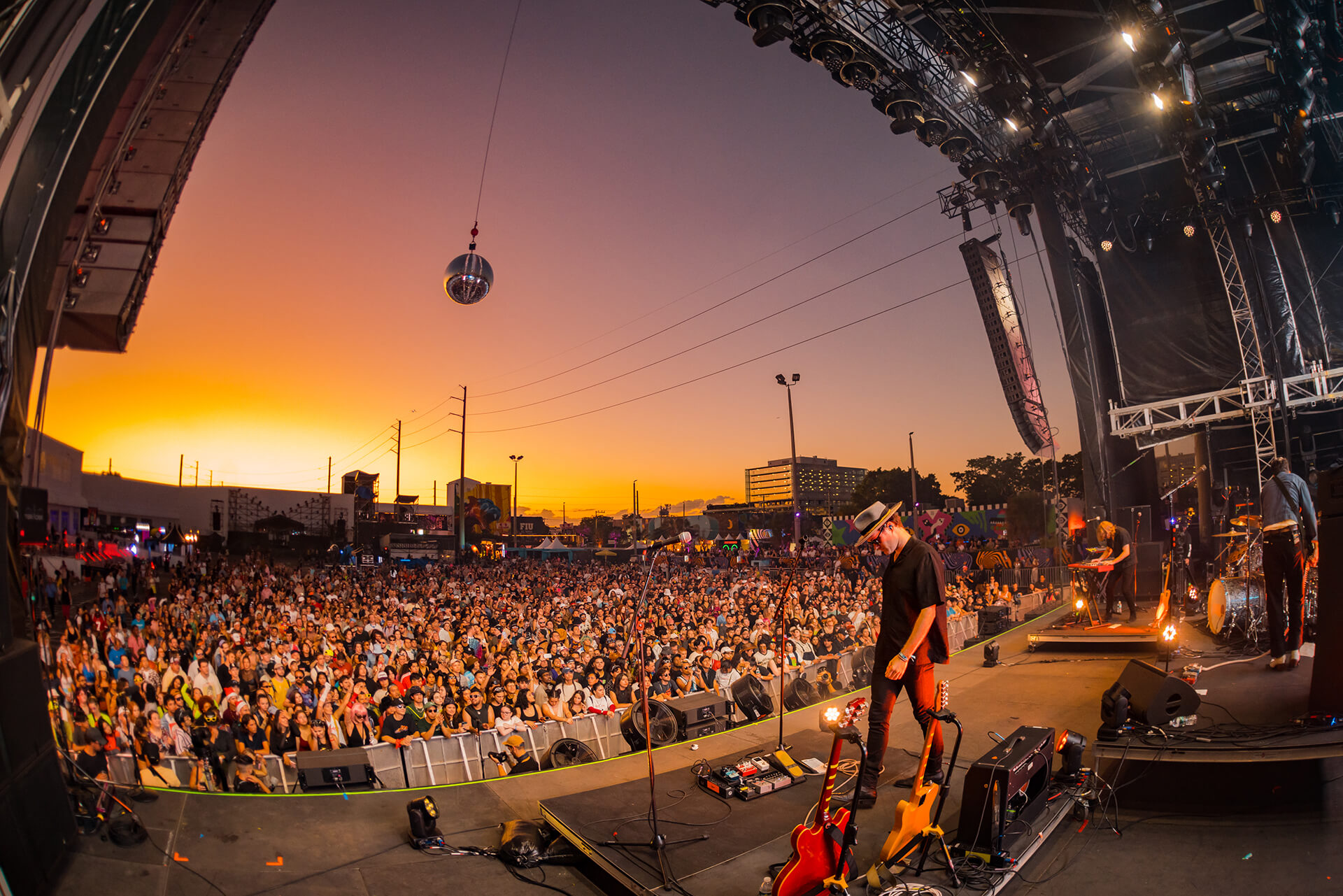 Bob Moses performs at III Points Festival 2022, Mana Wynwood (Photo: ADINAYEV)
III Points has been integral in creating that old-school Wynwood vibe, with a mix of top-tier and homegrown musicians topping the lineup every year- 2022 was certainly no exception. Each of the festival's twelve stages had its own style and sound of music. Whether you were in the mood to sob to James Blake's emotive ballads, bump to some OG 305 jams with Trick Daddy, Trina, and Uncle Luke, or witness the historic performance from flamenco pop Motomami, Rosalia, the sonic playground served all walks of life.
On the main grounds of the convention center, the Mind Melt stage lived up to its name with shapeshifting performances by Tycho, Porter Robinson, James Blake, Joji, Flume, and many more. House music fanatics were treated to sets by Fisher, Chris Lake, and John Summit as day turned to night at the Outer Space stage. Across campus at RC Cola Plant, genres collided at the Main Frame, RC Cola, and Vision stages with Freddie Beats, La Goony Chonga, Madeon, Artbat, Orbital, and Busta Rhymes, to name a few. In between the two spaces, attendees enjoyed live acts, grooving sounds, and everything in between from Polo & Pan, Loco Dice, Danny Daze, and Luciano.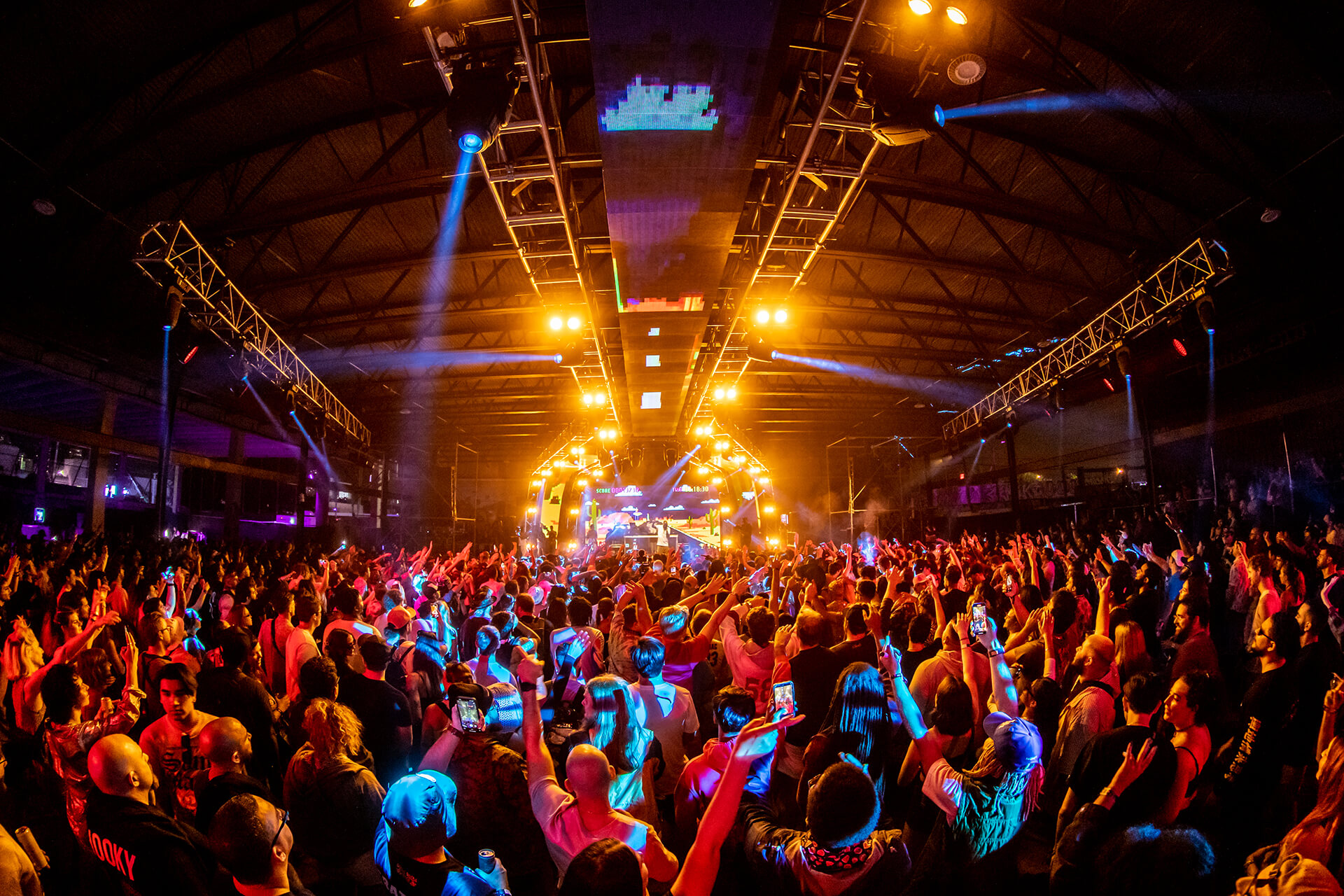 Kenny Beats performs at III Points Festival 2022, Mana Wynwood (Photo: ADINAYEV)
III Points' visual arts program featured a collective of partnerships as well as the best of Miami's homegrown artists. Miami Art Society and Institute of Contemporary Art Miami contributed to the collaboration with pop-up exhibits at all corners of the festival for attendees to explore and marvel. In partnership with the Faena, the festival team activated Mana Wynwood's 'Event Hall', creating a colorful roller rink surrounded by vibrant lights, disco music, and plenty of photo-worthy moments.
While all of the installations were engaging and impressive, one truly stood out, Despacio, curated by James Murphy of LCD Soundsystem and 2ManyDJs. The immersive experience transported attendees from the festival environment into a dark nightclub, where the trio spun an all-vinyl set of classic tunes through seven custom-built speakers emitting 50,000 watts of sound. Attendees were in that room from open to close, paying no mind to the ongoing programming outside at the other stages. That's how powerful this space was.
Having attended the festival since its inception in 2013, this year's experience was impeccable from start to finish. There weren't overcrowding issues like in years prior, the configuration of stages avoided sound bleeding, and the event reached a new level of value, becoming a premier festival in Miami. While we bid farewell to another edition of the Wynwood music and arts festival, we can't wait to see what the team has in store for next year.
---