'Miami Art Society' Celebrates 3-Year Anniversary in Wynwood
In honor of this milestone, the gallery has unveiled an immersive and introspective art show.
Jul 28, 2022 · 2 Minute Read
---
Innovative, transparent, inclusive, local, and varied make up a few of the characteristics that you'll find at Miami Art Society's (M.A.S.) Urban Legend exhibition in Wynwood. Founded by J.P.S. Williams in 2019, M.A.S. was created to challenge both the norms of the traditional gallery structure, and the relationship between the artist and gallerist, through an innovative programming approach. The gallery works to push conventional boundaries into new forms of expression by merging styles and genres while shifting into an "eclecticism" aesthetic when activating a space.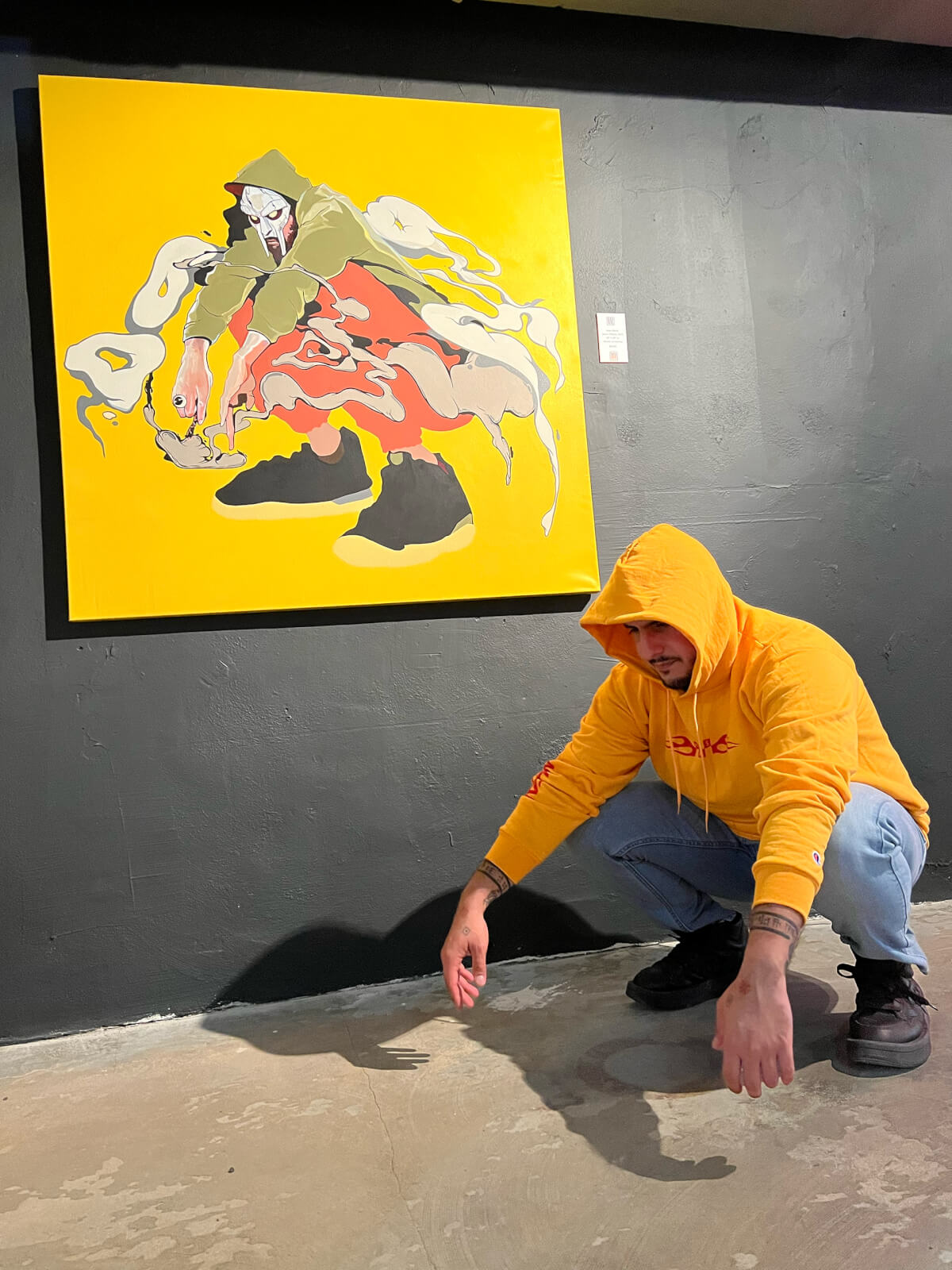 Jose Mertz in front of his artwork, MF Doom (2022) at Urban Legend exhibition
Williams has worked alongside Miami artists and mastered the arduous task of curating spaces that blend each artists' individual vision in a welcoming atmosphere. To celebrate three years of support, the Urban Legend exhibition will showcase the city's local art scene's greatest figures in Miami's creative and culture hub now through August 16th.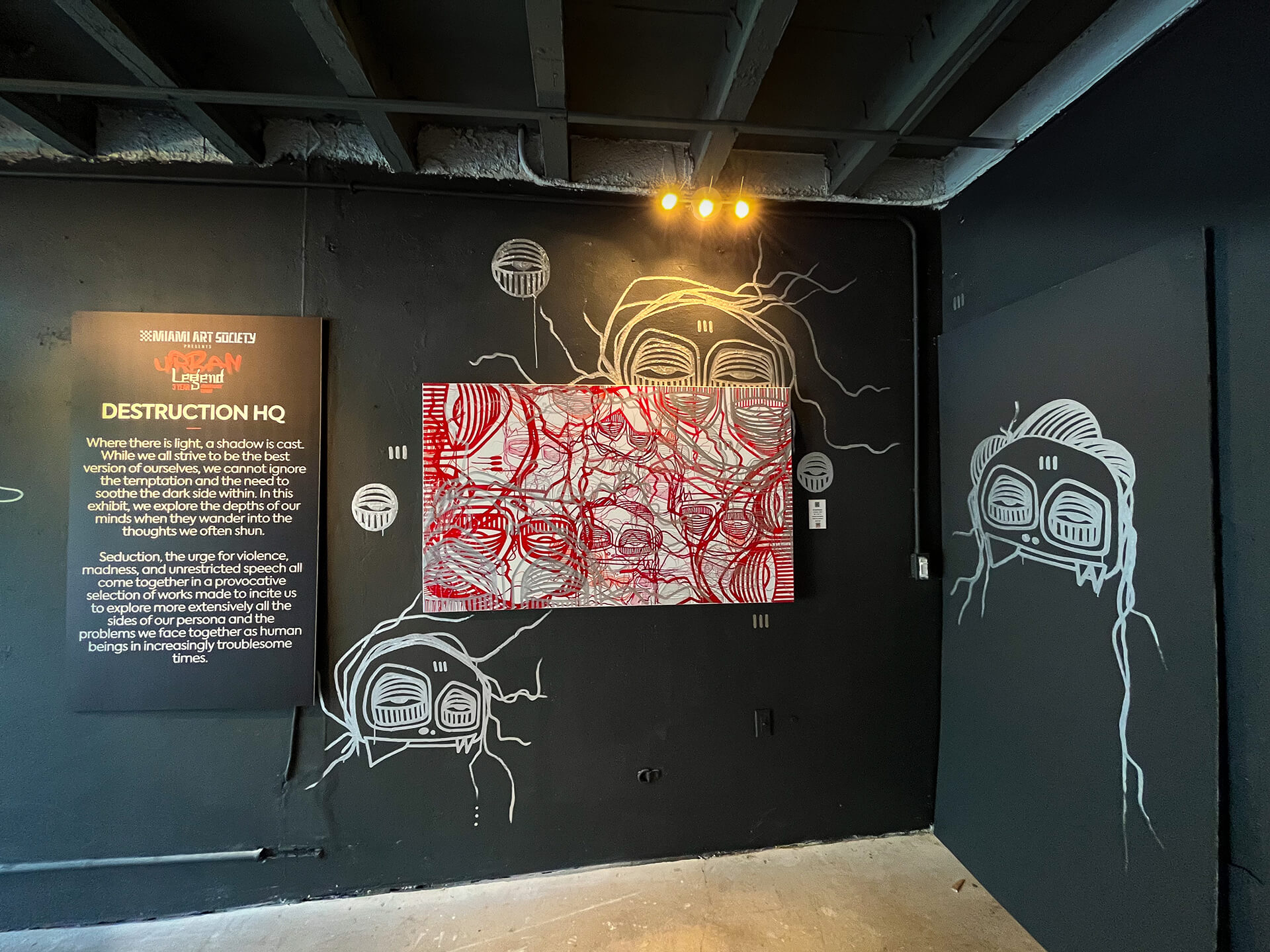 Untitled, Red and Silver (2022) by AholSniffsGlue at Urban Legend exhibition
The exhibit, located at 2324 NW 5th Ave, is open by appointment only Monday through Wednesday, and is open to the public Thursday through Saturday from 11am to 8pm.
To make an appointment, submit a message to Miami Art Society's Instagram.
---