RC Cola Plant to Host This Year's 'Wynwood Pride Music Festival'
'Equality Florida' is the 2022 non-profit beneficiary in support of their fight against the 'Don't Say Gay' law recently passed by the Florida legislature.
Jun 3, 2022 · 1 Minute Read
---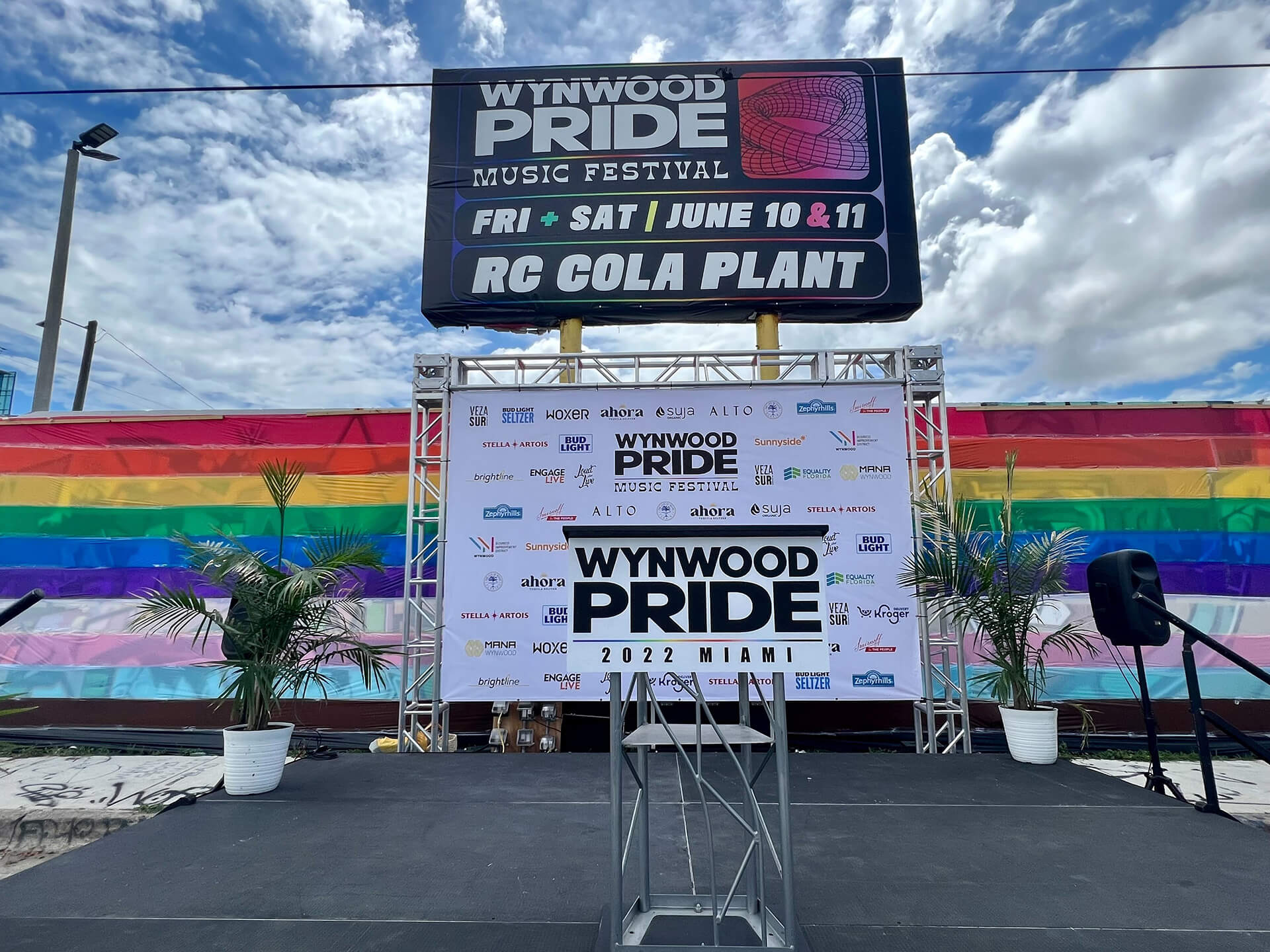 Wynwood Pride returns to Miami's Arts & Entertainment District this year for a two-day music celebration taking place on the 10th and 11th of June at one of the city's most colorful event venues, the RC Cola Plant. The festival attracts over 50,000 visitors over the weekend and is slated to showcase an array of top-tiered artists, DJs, and drag show performances, including Marina, Azealia Banks, Violet Chachki & Gottmik, Miss Toto, Alex Chapman, and more. Attendees can also experience local vendor markets, art installations, and other unique activations that spotlight local Wynwood businesses.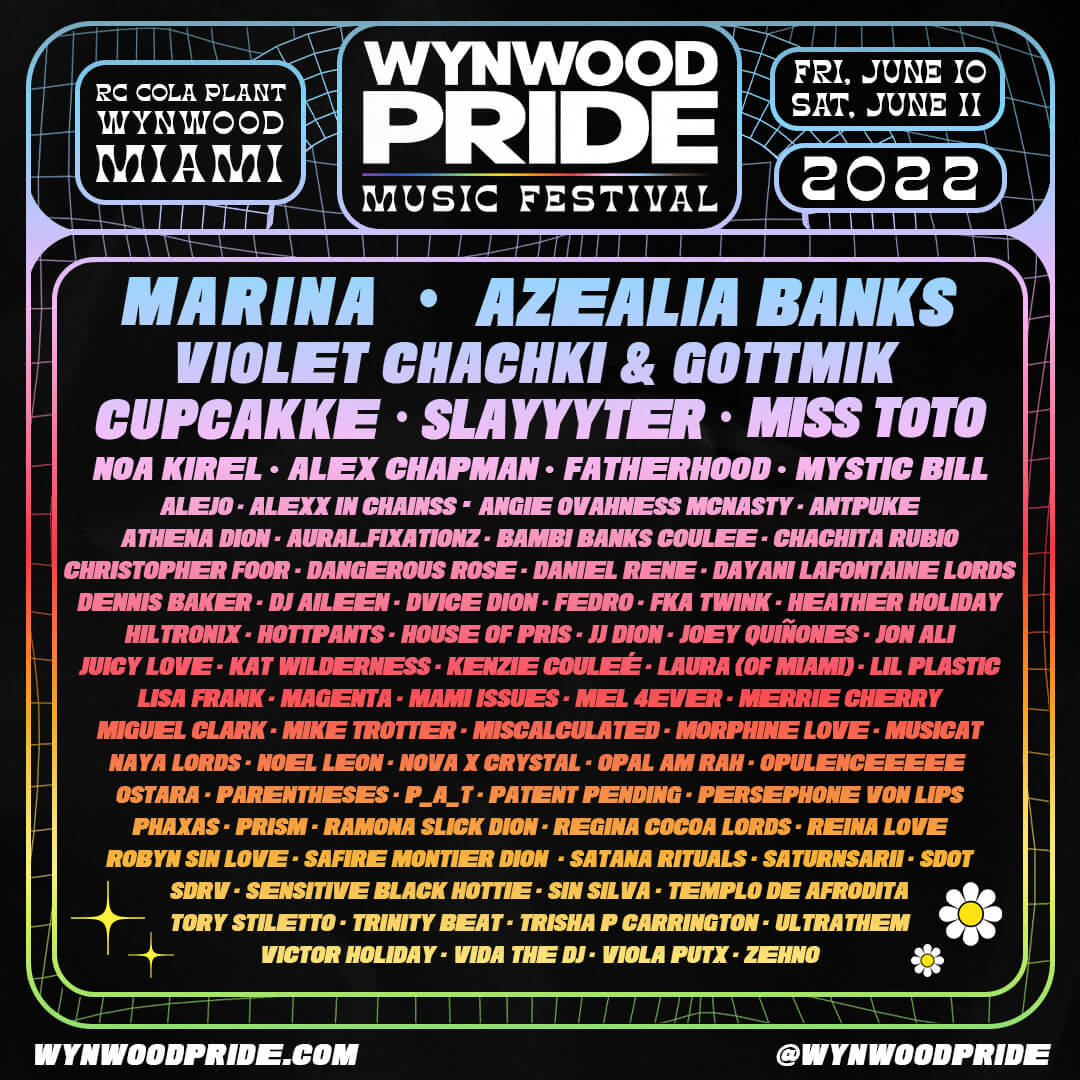 Marina and Azealia Banks are scheduled to headline Wynwood Pride Music Festival, set to take place on June 10-11, 2022 at RC Cola Plant.
Wynwood Pride's mission is to create unifying opportunities that focus on bringing together Miami's LGBTQ+ community for both locals and visitors to Miami. In doing so, they are able to serve as an international platform advocating for and celebrating LGBTQ+ artists, rights, and visibility through music, arts, culture, and activism.
---